NOVEL CORONAVIRUS (COVID-19) INFORMATION
The CLSD service area stretches sixty miles along the coast, from just
north of Irish Beach in Mendocino County, to just south of State Park's Reef Campground in Sonoma County.
It is the mission of Coast Life Support District to provide and promote high quality healthcare services, facilities, emergency care and health education to all District residents and visitors.
CLSD is a bi-county Special District created by an act of the legislature of the State of California where we provide the only ambulance service as well as emergency response training for fire departments and CPR/AED training to the public. Our staff and board members also collaborate with other health care organizations in the community to develop and implement targeted programs to ensure the health and safety of the residents and visitors to the district.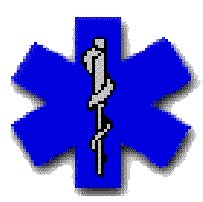 Remember, in an emergency, call 9-1-1 !!
Not sure if you need to visit an emergency room? Get non-emergency medical advice after hours by calling the TeamHealth nurse advice line at (707) 884-4005.