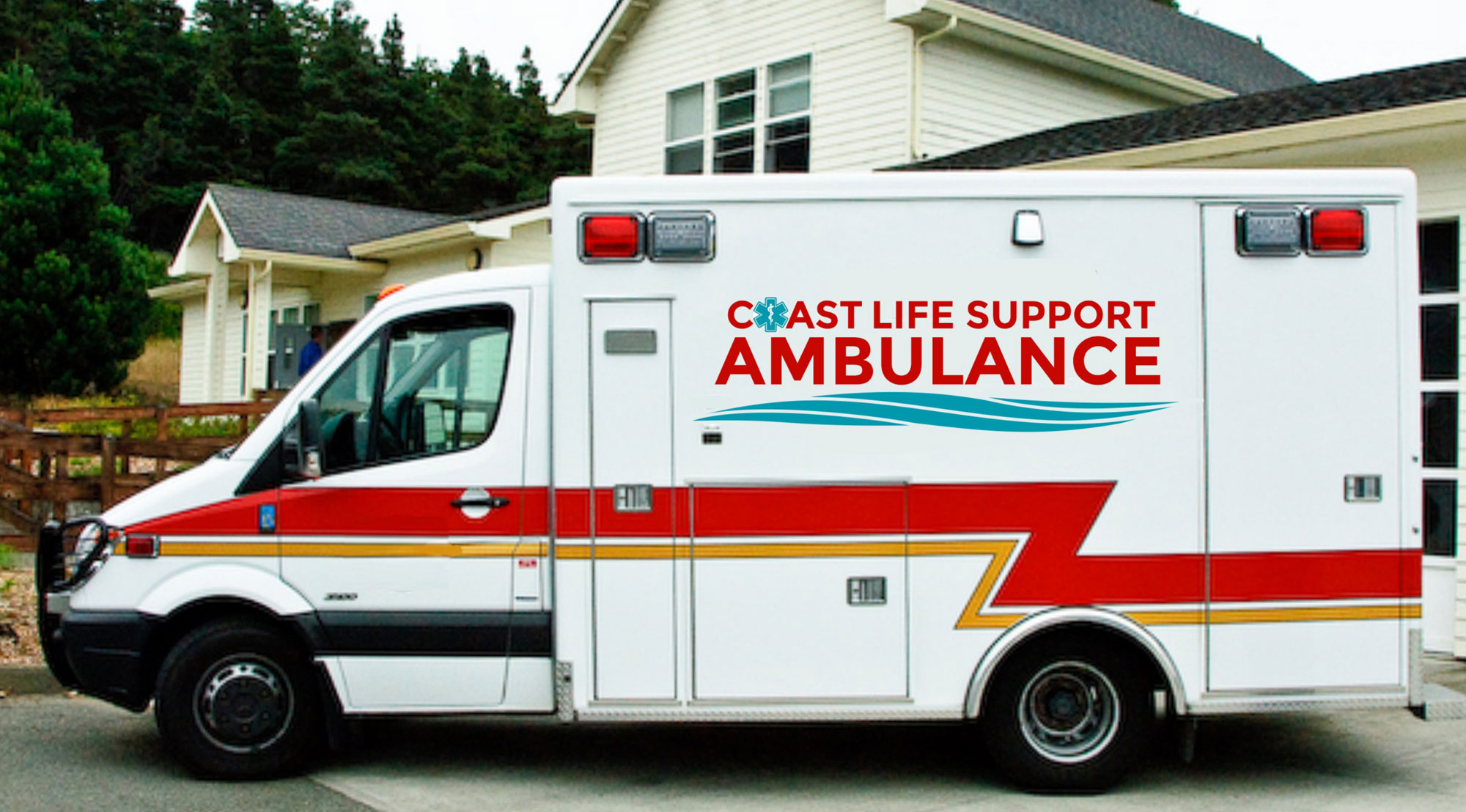 Ambulance & Collaborative Healthcare Services for Southern Mendocino and Northern Sonoma County Coastal Communities.
History of CLSD
Coast Life Support District ("the District") was formed in 1986 following enabling state legislation and an election.The primary purpose of the District is to ensure the availability of emergency ambulance services…Read more…
CLSD Training
Coast Life Support District periodically sponsors classes supporting emergency medical response. All classes are open to the community.  Information on scheduled classes can be found in Upcoming Classes.
CLSD Governance
Coast Life Support District was formed in 1986. The primary purpose of the District is to ensure the availability of emergency ambulance services to a sixty mile coastal section of Mendocino & Sonoma Counties. Read more…
The CLSD service area stretches sixty miles along the coast, from just
north of Irish Beach in Mendocino County, to just south of State Park's Reef Campground in Sonoma County.
It is the mission of Coast Life Support District to provide and promote high quality healthcare services, facilities, emergency care and health education to all District residents and visitors.
CLSD is a bi-county Special District created by an act of the legislature of the State of California where we provide the only ambulance service as well as emergency response training for fire departments and CPR/AED training to the public. Our staff and board members also collaborate with other health care organizations in the community to develop and implement targeted programs to ensure the health and safety of the residents and visitors to the district.
Ambulance Service: Our ambulance service staffed by highly trained emergency medical technicians (EMTs) and paramedics.
Education and Training: Cardiopulmonary resuscitation (CPR), automated external defibrillator (AED), and first aid training EMT courses.
Urgent Care: Levy and oversee property tax to help fund urgent care services at Redwood Coast Medical Services (RCMS), the local non-profit rural medical clinic (the nearest hospital emergency room is 2 hours away).
Collaborative Health Care Programs: CLSD works in collaboration with other local organizations to develop new health care programs , such as fall prevention for senior citizens.